About us
The Head of our school is Sergey Shelenkov, one of the most Russia's and CIS experienced pilots. Participating in and winning many paragliding competitions in 90s, Sergey later switched to paragliding education and moved to Moscow. Now Sergey has over 20 years of educational experience.
Unique learning approach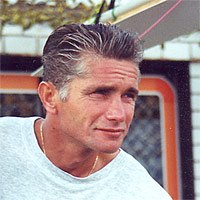 The basis of our learning process is the deep systematic approach taking the personality of every student into consideration, and the thouroughly developped learning program based on our 20+ years experience and incorporating a huge amount of theory and practice. The parallels with professional education in high school are more than deserved. At Shelenkov School we strive to get control over every small detail of student progress and to give our students the best we know about paragliding. Our aim is to build a high degree of awareness making our graduates capable of taking right decisions before flight and during flying. We believe this is the only way to true performance and safety in paragliding. Moscow, Crimea, Turkey, Greece, Italy, France, India and many other places are our learning classes. No matter how do You fly, we can help You doing it even better, from enrty level to advanced XC flying and aerobatics.
Our mission
Our motto: our students are our pride. We think that the best result which can be achieved during school practice is happy and safe flying for many years, at any level and terrain. Our learning process is not a conveyour: it's rather a handicraft. Away from any (too) formal learning system, we appreciate the only approach: to develop every student individually and to meet the highest possible demands.